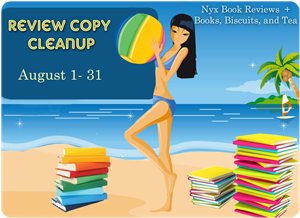 Hey, guys! As you remeber, I signed up for the Review Copy Cleanup. Guess what? I finished four books since August 5!
Here are the books i finished: (Click for my review on Goodreads)
How Angels Die by David-Michael Harding
Phantom by Laure Deluca
The Fire of Dawn by V. V. Aku
Pale by Chris Wooding
What do you think about my progress so far?
How about your review pile?